Website:
Phone:
Corporate Office
305 Second Ave SE, Suite 200
Cedar Rapids, IA 52401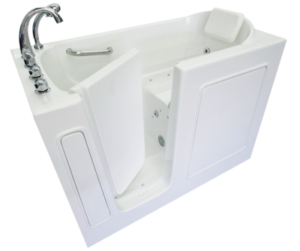 We have reviewed the Harmony Walkin Tub and safety features.
SAFETY FEATURES & BENEFITS
Ease in and out with extra-wide door and an ultra-low step-in (just 3″)
Feature included are easy-to-grip handrails keep you safe and secure and the Harmony Fast Drain Technology that helps the bath drain more efficiently, allowing for a safe exit after you bathe.
Harmony Walk In Tubs are Made in America.
Harmony offers a life time warranty.